Roebuck
The hunting period is from April 15th until May 5th, and in the mating season between August 1st and August 15th.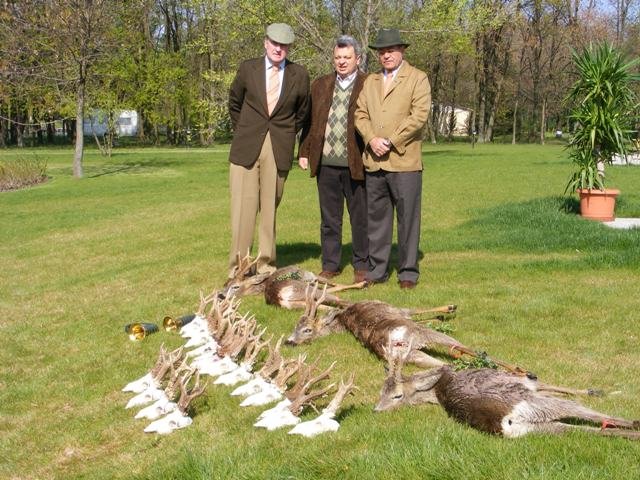 Hungary is a country unique for the quality and density of roebucks. This is due to the optimal biotope existing for this specie, but also due to the lack of predators. These areas offer the best hunting experiences where, thanks to our experience and professionalism, the result of a hunt is always successful. The predominant way of hunt is by stalking, driving to an area close-by to the prey, later approximating by foot. This is a very comfortable way to hunt. Hunting is carried out in the areas of Szeged, Csongrad and Bekes. Accommodation is in luxury chalets located in the area, most of them also provided with a Spa.
Wild Boars
Driven hunting for wild boars
The hunting period is from November 1st until January 31st.
Driven hunting for wild boars is carried out in closed areas, characterized by a large density and percentage of male boars. This type of hunt allows the hunter to obtain a great quality and quantity of such preys, always being a successful hunting experience. Hunting is carried out in groups of 6 to 8 hunters, with a possibility to organize up to 3 driven hunts per day. In many of the ranches, it is also possible to shoot red deer specimens and to follow deer specimens.